This calendar is for Community Events only.  Please call for rental availability.
Oct
21
Mon
NIA Fusion Fitness with Claudia

@ Amherst House
Oct 21 @ 5:30 pm – 6:30 pm
All levels. Wear comfortable clothing and soft-soled slippers/barefoot.  NIA is a holistic fitness practice addressing each aspect of your life-body, mind, and soul.  You can discover, explore, unleash and enhance your individual potential to live a healthy and meaningful life by engaging your senses and listening to your body.  Each workout brings mindfulness to your dance movement experience, leaving you energized, mentally clear and emotionally balanced.
Call for more information – 410-381-9600.
4-week session
CA $48, non-CA $56, Drop-in $16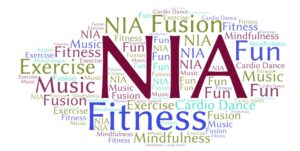 Pilates with Leigh

@ Amherst House
Oct 21 @ 7:00 pm – 8:00 pm
All levels, please bring a mat.
Mondays, 7:00-8:00PM
8-week session, CA assessed $128, Non-CA $136
Call for information or come by to register for class.
Oct
23
Wed
Stepping On

@ Amherst House
Oct 23 @ 10:00 am – 12:00 pm
Stepping On is a seven-week program designed to help reduce falls and increase confidence, strength and balance.  The small group setting encourages active discussion, decision-making and behavioral changes.
RAC meeting
Oct 23 @ 7:30 pm – 8:00 pm
Resident Architectural Committee (RAC) meetings are usually scheduled for the second and fourth Wednesdays of the month at 7:30pm.  The deadline to submit applications for the meeting is usually Monday the week before the meeting.  The agenda for the next RAC meeting and results from recent meetings are here. The meetings are held virtually. To request an invitation to an upcoming meeting, please email covenants@villageofkc.org.
Oct
26
Sat
Halloween Happenings

@ Amherst House
Oct 26 @ 5:00 pm – 7:00 pm
Saturday, October 26
5:00-7:00 pm at AMHERST HOUSE & KC VILLAGE CENTER
Daisy the Clown is back with 3 free magic shows at Amherst House—5:00pm, 5:45pm and 6:30pm. Be sure to leave time between 5pm and 8pm to walk through the village center to show off your costumes, Trick-or-Treat at the Village Center Merchants and to visit The Haunted House sponsored by the Hammond High School Music Department.